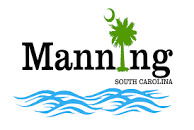 Maintenance Worker II
Department: Public Works/Street Department
Position Hours: Full-Time, 8:00am – 5:00pm; may include weekends and holidays as well as On-Call work.
Job Duties:
Operate flatbed truck to haul trash and debris from the City to the landfill.
Picks up leaves, limbs and debris from City streets.
Inspects equipment periodically to ensure proper working condition.
Utilizes various tools in the performance of daily tasks including shovels, pitch forks, axes, bush axes, rakes, etc.
Minimum Qualifications:
Requires High School Diploma or GED, current Driver's License, and experience operating flatbed truck or other relevant experience.
Pay Info: Based on experience
Benefits: Competitive Salary, with an excellent benefits package including 14 paid holidays, participation in the State Retirement System and the State Health Plan, and local gym reimbursement.
The City of Manning is an Equal Opportunity Employer. The city does not discriminate based on race, religion, color, sex, age, national origin, or disability.