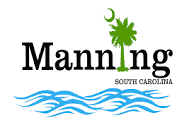 Engineer/Firefighter
Department: Fire
Position Hours: Full-Time, Shifts
Job Duties: Responds to emergency situations on a 24/48 hours basis; performs rescue and fire control; Administers first aid and medical treatment as needed; Prepares and processes various records and reports including vehicle inventory records, training sheets, maintenance reports, incident reports, fire reports, pre-planning sheets, letters, fire inspection reports.

Minimum Qualifications:
Requires High School Diploma or equivalent. Three to five years of fire-fighting experience is required or an equivalent combination of education, training and experience. Certification from the SC Fire Academy is a plus. Must possess a valid SC Drivers License. Should have training in pump operation and be able to deliver any and all needed water flows from all pump equipment owned or used by the City of Manning. Must maintain passing scores on all in-house training provided by the Manning Fire Department and training required by the SC Fire Academy.
Pay Info: Based on years of experience
Benefits: Competitive Salary, with an excellent benefits package including 15 paid holidays, participation in the State Retirement System and the State Health Plan, and local gym reimbursement.
To apply, please fill out an application at City Hall. For more information contact Human Resources at 803-433-5114.
The City of Manning is an Equal Opportunity Employer. The city does not discriminate based on race, religion, color, sex, age, national origin, or disability.